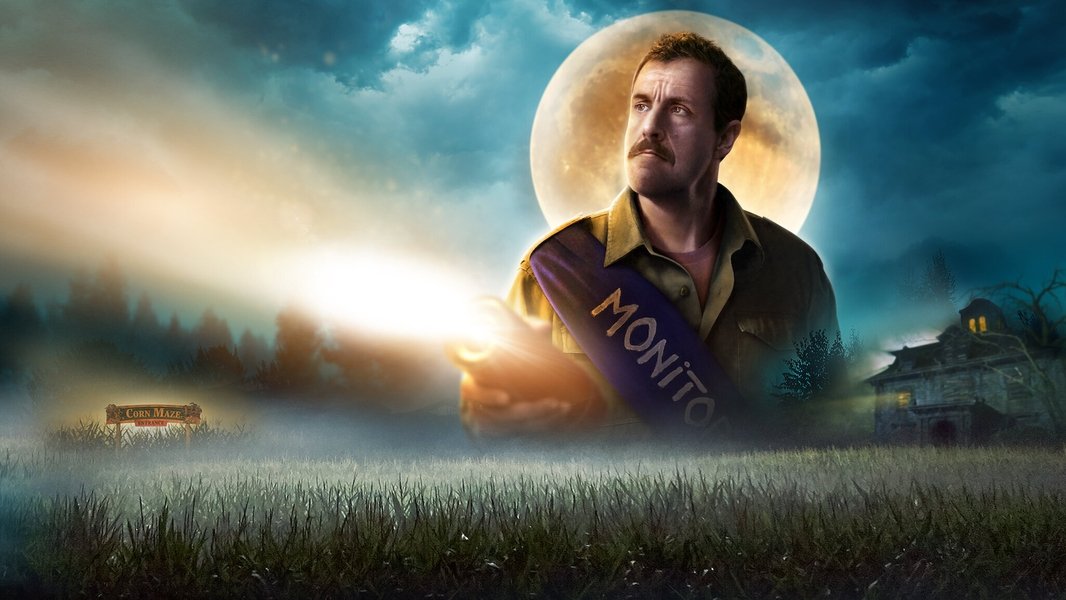 © Netflix
Hubie Halloween: Adam Sandler's Latest Comedy is a Massive Hit
Published on Monday, November 2, 2020 6:06 AM
Adam Sandler certainly has a love-hate relationship with its audience. While many people enjoy the comedian's trademark crude style, Sandler has gained the ire of some critics for his predictive formulas. Truth be told, love him or hate him, Adam Sandler movies are still big in the box office.
Hubie Halloween is the latest in his long list of comedies, and although it wasn't released in theaters, it still made some waves over at Netflix. The movie also had a season boost releasing so close to Halloween, especially in a year that's seen less seasonal movies than usual – and with a good reason.
What's all the fuzz about Hubie Halloween?
In Hubie Halloween, Adam Sandler plays Hubie, a lovable loser living in Salem, Massachusetts, with his mom. Life for Hubie has never been easy, as he's the laughingstock of pretty much everyone living in Salem. If there's one thing that Hubie loves, that's Halloween, as it's one of the only holidays his Jewish family let him celebrate, or so he says in the movie.
On Halloween night, things go a little crazy in Salem: what seems like paranormal influences besiege the town and abduct many of its inhabitants. With the town in danger, it's up to Hubie to save Salem and Halloween for everyone.
Breaking Netflix Records
For a comedy movie, Hubie Halloween has seen unprecedented success on Netflix. Although the streaming platform has seen its fair share of critically successful titles, this Adam Sandler movie wasn't as well-received by critics. It is the massive audience that Hubie Halloween amassed what is breaking records over on Netflix.
The movie broke the ten days mark at the number one spot on the streaming platform. This feat is usually reserved for big-budgeted action movies, and now Adam Sandler can say that he's in the big leagues of Netflix. Not that his previous movies hadn't seen success on the platform, it's just that it's never been at a scale as the one seen with Hubie Halloween.
What's Next for Adam Sandler
Netflix and Adam Sandler seem to be in a very close relationship as of now. After The Ridiculous 6, The Do-Over, Sandy Wexler, The Week Of, and Murder Mystery, the streaming colossus decided to extend their deal with Sandler. Now offering him the generous amount of $250 million, Sandler is on track to produce four more movies for Netflix, one of which is Hubie Halloween.
Sandler has had a very fortunate couple of years. Murder Mystery was considered 2019's most popular film on Netflix, and now that Hubie Halloween has become another success, the future looks bright for the divisive comedian.
We've also seen Sandler's acting chops in movies like Uncut Gems, which proved to audiences that Sandler can also deliver a convincing drama role. Even if critics are still on the fence about his comedies, pretty much every publication applauded Sandler's acting in Uncut Gems.
Now, Adam Sandler has announced that he has his own plans for the future of his comedies. Seeing the success of cinematic universes like Marvel and DC's, Sandler decided that he wants to make his own Sandlerverse.
Instead of the Avengers of the Justice League, we might soon be seeing movies pairing up iconic characters from Sandler's long history of comedies. A movie pairing Little Nicky with Hubie might sound terrifying, but considering Sandler's record, it will no doubt become a smash hit if it ever comes to theaters.