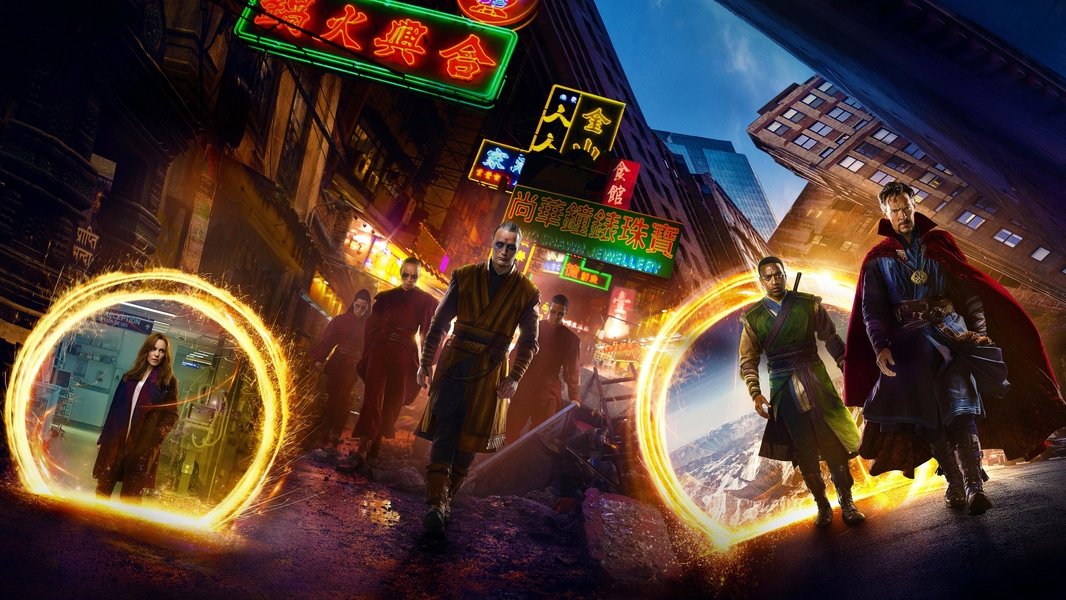 © Walt Disney Studios Motion Pictures
Doctor Strange 2: Everything we know about the Multiverse of Madness
Published on Saturday, October 17, 2020 11:26 AM
Now that the Avengers have finally dealt with Thanos, the Marvel Cinematic Universe is ready to move on to new horizons. To divide their cinematic universe, Marvel uses "Phases." Infinity War and Endgame were the end of Phase Three, and now the comics giant is getting things ready for Phase Four, where Earth's Mightiest Heroes will undoubtedly face some new supervillain or cataclysmic threat.
One of Phase Four's most anticipated movies is Doctor Strange in the Multiverse of Madness. While Marvel has already toyed around with the idea of multiple realities in Spider-Man: Far from Home, it seems that Doctor Strange's upcoming adventure confirms that multiple universes are a reality for Marvel films.
Starting with WandaVision later this year, we'll see the MCU changing like never before, as the reality-warping Scarlet Witch is set to traverse the Multiverse. Multiverse of Madness could even be one of Marvel's biggest crossovers yet and could change the franchise going forward.
Delayed but not forgotten
Doctor Strange in the Multiverse of Madness was one of the many films affected by the COVID-19 pandemic. Earlier this year, Marvel mapped out a roadmap for its Phase Four, a map that started their new batch of movies with Black Widow. The Scarlett Johanson solo film would be pushed back to May 7th, 2021, instead of releasing in October of this year. This meant that every other Phase Four movie had to be pushed back a little, Doctor Strange 2 included.
Initially planned for a November 2021 release, fans can now expect to watch the Multiverse of Madness in March 2022. This four-month push gives Marvel some breathing air for their new movies, as well as the WandaVision series.
Added to the delays is the movie's struggle with finding a director. Horror director Scott Derrickson directed the original Doctor Strange film and was set to return for the sequel, but things didn't go as planned. Derrickson quit the project earlier this year, citing "creative differences" with the studio as his reason to abandon the movie.
As grim as things seemed for the movie, Marvel found a replacement in one of the best directors they could find: Sam Raimi. Raimi, who also has a horror background, is well-known for his spectacular work in the original Spider-Man series of films with Tobey Maguire. This will be his formal return to making superhero movies, and he will no doubt introduce some elements of his trademark dark comedy to the film.
This October, Benedict Cumberbatch confirmed that pre-production on the movie had begun. The actor also revealed that the crew expects to begin filming sometime around late October or early November.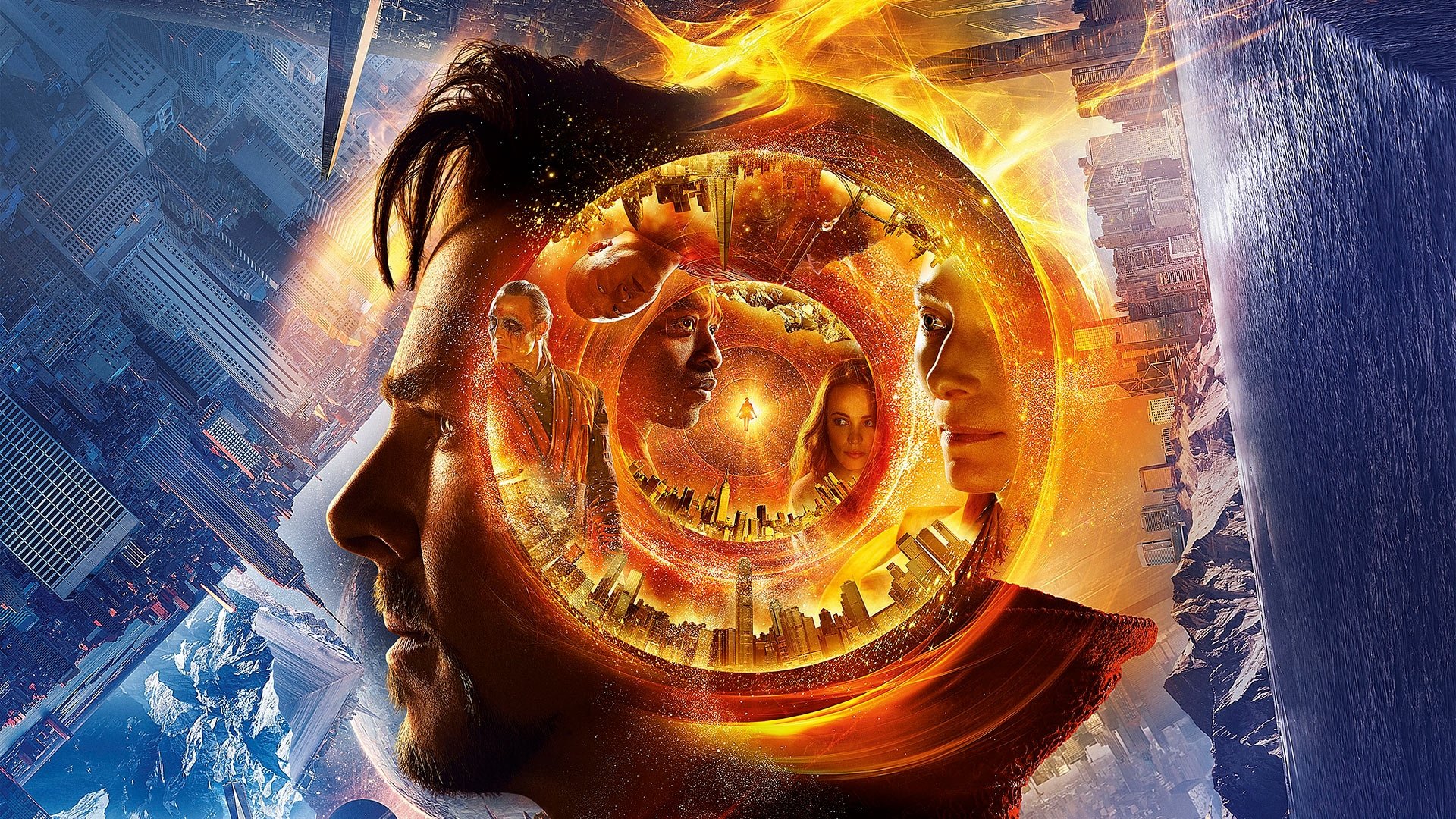 Connecting the dots of the Multiverse
One of the powers of Doctor Strange as Sorcerer Supreme is the ability to gaze into alternate realities or planes. Now that alternate realities have been teased by WandaVision, it might fall in Strange's hands to undo any possible alterations that Wanda does to the Multiverse.
In the comics, Wanda Maximoff, Also known as the Scarlet Witch, is one of the most powerful mutants in the world. With just a word, she made all of the mutants disappear, and she seems to keep some of her reality-altering powers in the MCU.
We already know that Wanda will play an important role in the upcoming Doctor Strange movie, we just don't know in which capacity yet. Some fans speculate that she might become Strange's apprentice, while some others place her as an antagonist of sorts.
If the antagonist theory holds any truth, Strange might be looking to fix the possible damage done to the Multiverse by Wanda's uncontrolled powers. Many of these questions might receive an answer later this year when WandaVision releases, while some others might need to wait until the movie's opening day.
The existence of a Multiverse also changes a lot of the things we've seen on the MCU. For one, it opens the way for alternate versions of characters to be introduced to the Marvel films. We could be looking at new alternate versions of fan-favorites that had to leave the MCU for one reason or another, like a new Iron Man, for example.
Fans were expecting to see some earlier Marvel films become canon with this Multiverse too. Earlier this week, Sony had to debunk a popular theory that Tobey Maguire and Andrew Garfield would make cameos in the new movie. Add to that the prevalent rumor that Ryan Reynolds has a cameo as Deadpool, and you get one of the most anticipated Marvel movies since Endgame.
Be as it may, we still know very little about the plot of Doctor Strange in the Multiverse of Madness. There are still other mysteries around Phase Four that need some answers, like why is there a Black Widow movie coming around so soon, considering what happened to the character in Endgame. Until a proper trailer drops, the plot of the Multiverse of Madness will remain a well-kept secret.
Some new faces joining the cast
To remain fresh, the MCU has to add some new characters from time to time. Some of the most popular characters in the franchise were added in sequels, like the Winter Soldier or Wanda Maximoff. Of course, since this is a sequel to the original Doctor Strange movie, we can expect some old friends and foes to return.
One of the returning characters is Karl Mordo, better known as Baron Mordo. The character, played by Chiwetel Ejiofor, was teased in Doctor Strange, but here we might finally see him as Strange's archnemesis. In the comics, Baron Mordo is one of Strange's most dangerous enemies, other than Dormamu.
Of course, Benedict Cumberbatch will reprise his role as Doctor Strange, now fully recognized as Earth's Sorcerer Supreme. Strange played a pivotal role in Endgame, and it will be interesting to see how he deals with more metaphysical threats than Thanos.
It was also very recently confirmed that Mexican actress Xochitl Gomez will play a role in the upcoming film. While it hasn't been confirmed which character she'll be playing, fans have speculated that she's going to be America Chavez aka Miss America. This would tie-in with the movie's interdimensional-traveling theme.
Also reprising his role is David Wong as Wong. He proved to be one of Strange's most helpful allies in the battle against Thanos and is known to protect the Sanctuary in Strange's place. Rachel McAdams, who played Dr. Christine Palmer, won't return for the sequel; it seems like her and Strange's break-up was indeed final.
Now that we (hopefully) know when the movie will release, the cast, and some tidbits of the plot, the only thing left is to wait for an official trailer. Meanwhile, WandaVision will serve as the entry point for the new era of Marvel movies. It will also mark a new era in Disney's distribution of the Marvel franchise, serving as the first Marvel original series to hit their novel Disney+ service.
Mark your calendars, because Doctor Strange in the Multiverse of Madness is set to release in theaters on March 25, 2022; Maybe now we'll have to start calling it the Marvel Cinematic Multiverse.