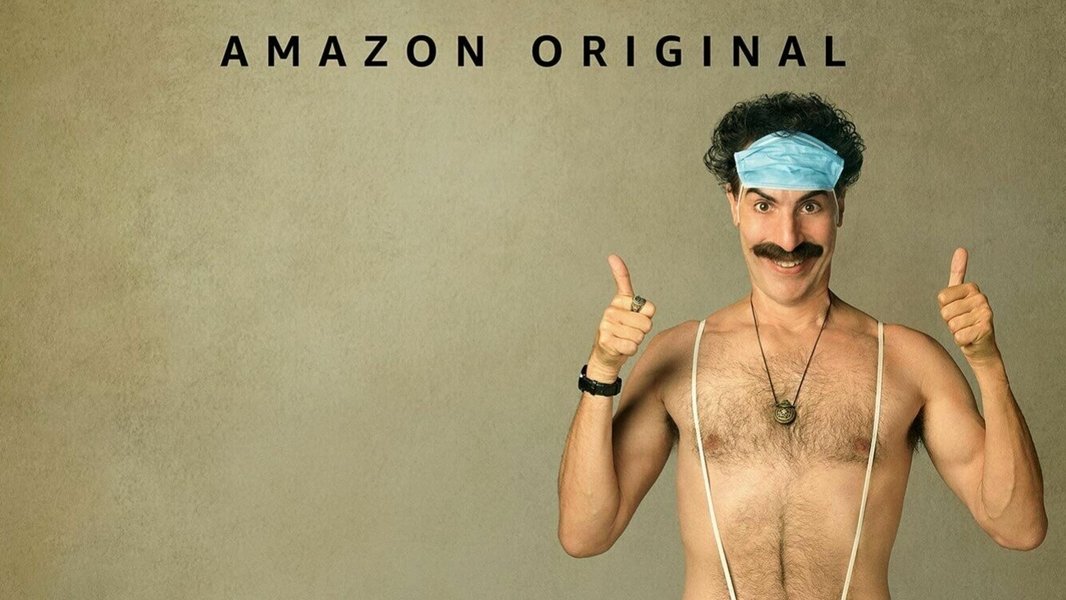 © Amazon Prime Video
Borat 2 coming to Amazon Prime Video
Published on Tuesday, October 13, 2020 5:46 AM
Sacha Baron Cohen has done it again. After 14 years he slips into the anti-Semitic and sexist art figure Borat again. Which he already played in the first part in 2006. With his role as Borat, who plays a Kazakh reporter, he made his international breakthrough. "Ali G Indahouse" made him famous and each of his three characters from the series got their own movie. The rapper Ali G, the gay fashion journalist Brüno and Brüno.
In Borat he plays a Kazakh television reporter with an openly anti-Semitic and misogynistic attitude. He is commissioned by the Ministry of the Interior of Kazakhstan to mature in the USA and explore the habits and customs there.
"Borat a Kazakh journalist
Now it is known that there will finally be a sequel. Thanks to insider information from "Collider" we already know that the film is already completely in the can.
However, the return as Borat is quite surprising, not already in November 2019 Sacha Baron Cohen appeared with the controversial character for an appearance in the "Late-Night-Show" of Jimmy Kimmel. Also in July 2019 Borat crashed an interview with former New York Mayor and Trump lawyer Rudy Giuliani.
Apart from Sacha Baron, no other actors are known to date, nor is anyone else involved in the script or the film. Amazon has now announced that Borat 2 will be shown worldwide on Amazon Prime Video on October 23rd.
"Borat 2" Content
First details are also already known. Borat believes to be a very famous movie star since the movie success of 2006. He decides to go undercover and still interview people without being recognized as Borat.
The first official trailer reveals that Borat fell from grace in Kazakhstan when he became a celebrity in the USA in the first part. Other than in the first part, Borat is accompanied by his daughter on the trip through the USA. Borat 2 was filmed during the pandemic and is intended to cover Donald Trump's handling of the corona virus and his relationship with Jeffrey Epstein.
Sacha Baron Cohen: had to fear for his life
Sacha Baron Cohen is known for doing anything for a good gag. This often leads to dangerous situations. Cohen tells the US-magazine "Time" about an appearance at a rally of gun rights activists where he shot scenes for Borat 2. When he was taken off the stage he got into a nearby escape vehicle to quickly escape from the situation. An angry mob chased him to the vehicle and blocked the continuation of his journey. People with semi-automatic firearms stood in front of his car. "I was lucky I got out of there in one piece."